Overview
Custom reports are reports which have been specifically requested by an individual fleet.  The report is then made available for the benefit of all SmartMove Fleets.
*These reports are usually accessed by Fleet/Base Managers only.  Please contact the SmartMove Support team if you are a manager and if you are unable to access.
Process
Select 'Custom Query Reports' located under the Reporting tab.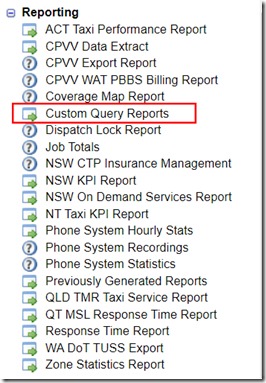 A list of reports will be shown.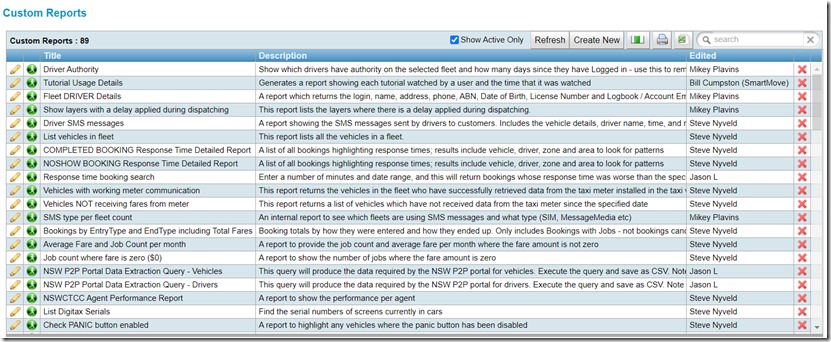 Choose the report you would like to use by selecting the circular green button (with a person running).  This will run the report.
See also Duplicate Lift Fee Report